Enhance Your Confidence with Votiva Vaginal Rejuvenation & Tightening Procedure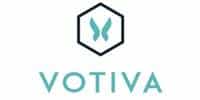 What is Vaginal Rejuvenation?
Vaginal Rejuvenation is the term for procedures that address cosmetic as well as some medical issues "down there".  These procedures include surgical tissue reduction or tightening.  But if surgery is not for you, there are minimally invasive procedures that can tighten the tissue in and around the vagina for an improved appearance as well as internal tightening.  Votiva is the system we use at Sculpted Contours.  This system allows us to treat with two modalities, internally and externally with a wand that uses a completely non-invasive treatment of RF (radiofrequency) energy delivered to the tissue causing collagen contraction and new collagen formation.  In addition for those that want more external tightening, Votiva includes RF microneedling.  This minimally invasive procedure uses the power of microneedling to introduce RF energy deeper in the tissue causing even more contraction and tightening.  
Whether you're in your twenties or over 60, physical changes to vaginal tissue can occur and can be something you want corrected.  Votiva Vaginal Rejuvenation can help with many of the issues resulting from tissue laxity (looseness).  
What Are Common Reasons for Vaginal Changes?
For those that choose to experience pregnancy and childbirth, it's no surprise that some stretching and possible tearing of the vaginal canal and vaginal opening can occur. What you may not know is that even if you never give birth, your vaginal canal (the inside of the vagina) and your vulva (the outer parts of the vaginal region) are going to age – just like the rest of your body.
Years of sexual activity, weight fluctuations, hormonal changes, and high-impact workouts alone will have a marked effect on the health and appearance of your vagina and vulva.
Some of the most common feminine vaginal health concerns:
Not surprisingly, these symptoms can adversely affect your life and the relationship with your partner. Fortunately, for those women who are unhappy with the physical changes that their vaginal tissues have undergone – there is a solution!
Introducing Votiva – Vaginal Rejuvenation
Sculpted Contours Luxury Medical Aesthetics is proud to be the first practice in the Atlanta area to offer Votiva starting in 2017.  Votiva is a  a non-invasive technology that addresses both internal and external feminine health concerns.
Votiva provides a customized solution for treating problems related to aging and vaginal childbirth, through the use of sub-dermal radiofrequency energy heating technology. The procedure is nonsurgical and is similar to getting your annual pelvic exam.
Votiva employs uniform radiofrequency heating to improve elastin and collagen and offers two handheld devices – FormaV and FractoraV. These two handpieces allow a custom approach to vaginal tissue tightening.
FormaV is a non-invasive, sub-dermal heating technology that applies uniform RF heating to both the internal and external vaginal tissues. This versatile tool can treat both the internal and external tissues of the vagina. In  This treatment helps to tighten the internal vaginal tissue as well as the labial tissues (externally visible portions of the vaginal region).  
For the most effective external tightening, FractoraV uses deep-heating technology of RF energy delivered through microneedles to the entire external vaginal tissues.  This treatment reduces external laxity, improves the appearance of the external vaginal tissue reducing sagging and "camel toe".  This tool allows for full depth heating which improves elastin and collagen. This improvement positively affects the appearance of the external vagina.
Life Changing Technology - Voltiva in Alpharetta, GA
Votiva treatments are performed once per month for a series of 3 treatments. Over the next 3 to 6 months, the procedure stimulates your own collagen production and tighter tissues are the final result. For some women, additional procedures may be necessary to manage more significant laxity or vaginal concerns. After your series is completed, a once per year maintenance procedure is performed to maintain the long lasting results. Some women prefer to do more frequent maintenance treatments, these can be done at 3 or 6 or 12 month intervals for best results.
TRUST YOUR RESULTS TO THE EXPERTS!

CALL TO SCHEDULE YOUR CONSULTATION TODAY 404.872.8578