AWARD WINNING BODY SCULPTING AND FACIAL REJUVENATION MEDSPA
Sculpted Contours Luxury Medical Aesthetics is Atlanta's Premiere Advanced Body Sculpting and Facial Rejuvenation Specialty Center. Our philosophy has always been centered around creating customized individual protocols that give our clients undeniable results. We listen to you to understand your concerns and we develop a protocol with modalities that best fits your individual concerns. We believe you should be able to get amazing results with little to no downtime no matter what customized protocol we create for you.
Your Concerns Matter
Your Comfort Matters
Your Results Matter
Advanced Body Contouring & advanced Facial Rejuvenation

   
We offer only the most advanced procedures and utilize only the most advanced protocols and techniques to sculpt and tone your body as well as lift and tighten your face and neck.  We opened our doors in 2014 and have served Atlanta for over 7 years providing more non-invasive body contouring procedures in a single location than any other center in the area.  Atlanta has voted us Best of the City every year since we opened.  It's something we take very seriously because it means we meet and exceed our discerning client expectations.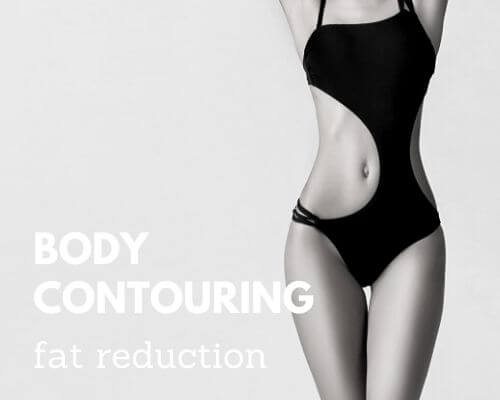 Body Contouring Fat Reduction can reduce stubborn fat areas on your body with completely non-invasive procedures.  Almost any area of your body can be treated and reduced in a single treatment.  These procedures are fast, but proven effective in permanently eliminating fat cells causing a visible, lasting reduction. 
Our center focuses on body contouring and fat reduction so we are experts.  Our experience includes performing more of these procedures in the last 7 years than any other practice in Georgia.  Our expertise and advanced level treatment protocols deliver the BEST results!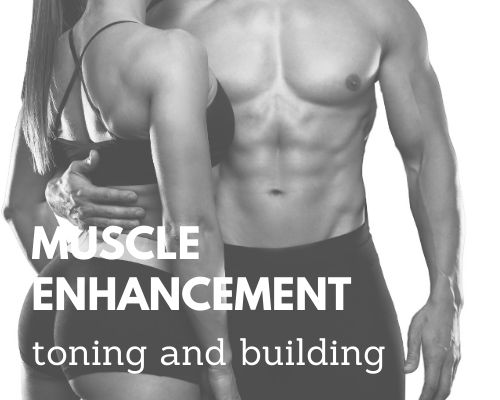 TruSculpt FLEX is the newest Aesthetic Treatment to enhance, define, tone and build muscle all without exercise! This advanced level muscle stimulation device works your muscles in the targeted areas at a level 30x more than you can perform during a workout. A single procedure takes 45 minutes and takes you through a work out program with three different cycles to prep your muscles, tone your muscles and then sculpt and build your muscles. 
Sculpted Contours was the FIRST center in the SouthEast to bring in this revolutionary technology to further enhance the results of our body sculpting procedures. Its not just about fat, but now it's about muscles too!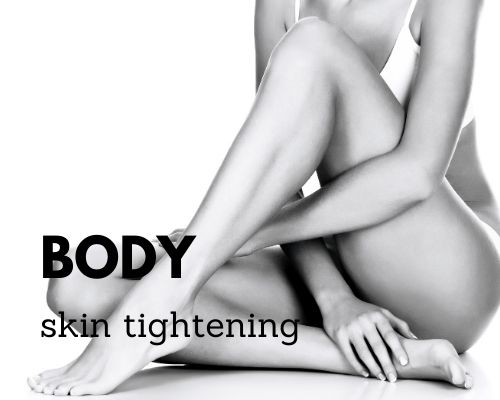 Skin Tightening is an important part of having a sculpted, toned, youthful appearance. There are many areas of the body that you may want to consider skin tightening either as the primary treatment or as part of your Advanced Body Contouring Protocol. 
Whether you are seeing crepey, loose skin as part of aging or from body changes like pregnancy or significant weight loss there are procedures that can tighten, lift and improve the appearance of your skin almost anywhere on the body.
A youthful appearance includes tight skin without sagging, wrinkles, heavy pigmentation or laxity.  If you are noticing the signs of aging and are ready to make a visible change in your appearance, we can help.  
Our portfolio of non-invasive and minimally invasive procedures were selected to provide the BEST results with little or no downtime.  Your results are our focus and when it comes to creating a more youthful appearance, these procedures deliver.  Our expert trained team of medical professionals performing your procedure use only advanced protocols to get the best results.


Our Exclusive Protocols: Advanced Body Contouring and Advanced Face Tightening both offer exceptional results by utilizing only the most proven non-invasive and minimally invasive procedures along with advanced level treatment protocols that are performed by medical professionals with advanced level training and certification.
If this sounds like the level of care and expertise you are looking for then look no further.
Your next step is a personalized assessment and treatment plan with one of our expert assessment team members. We'll discuss the areas you are interested in treating and determine if our Advanced Body Contouring or Advanced Face Tightening is right for you to achieve the results you want.
Your treatment plan is customized to you.We don't use the standard "cookie cutter" treatment plans. With over 7 years of experience and over 14,000 customized treatments performed, we create a specialized treatment plan with advanced protocols using different modalities. Our expertise gives you the most natural, sculpted, and refreshed results.
Your body and your face isn't like anyone else. 
Your Advanced Body Contouring and Advanced Face Tightening protocol should be just as unique as you are!