FIRE & ICE FAT REDUCTION WITH CoolSculpting & TRUSCULPT ID IN ALPHARETTA, GA
TruSculpt iD RF Energy and CoolSculpting Fat Reduction
Customized combination of two of the most advanced non-invasive technologies for fat reduction
Sculpted Contours is the only center in Georgia using this combination of technology to deliver customized protocols!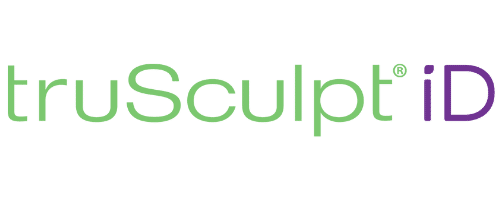 TruSculpt ID has the strongest energy frequency of all Radiofrequency Fat Reduction Aesthetic Procedures.  Most RF technologies are 1 Mhz.truSculpt iD utilizes 2 Mhz RF.  Double the energy equals better results with less treatments than other lower energy systems. This is why we call this procedure Fire & Ice 2.0! TruSculpt is clinically proven to permanently eliminate fat cells through natural cell death (apoptosis). After the procedure, your body naturally eliminates the fat cells affected during the procedure over the next 3 months. TruSculpt's RF energy has the added advantage of tightening the skin in the treatment area during the same procedure. Clinical studies on TruSculpt show an average reduction of 24% of the thickness of the fat layer in the treated area with just one treatment.
THE ICE - COOLSCULPTING Elite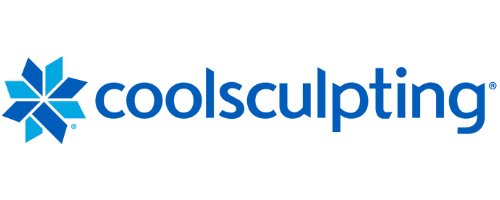 CoolSculpting is a revolutionary proven procedure that freezes fat causing permanent elimination through a process called apoptosis. After your CoolSculpting procedure, your body eliminates the fat cells that were frozen and died safely and naturally over the next 3 months without surgery or downtime. Clinical studies have shown CoolSculpting results in a 20% average reduction of the fat layer in the area treated.
Sculpted Contours has performed more CoolSculpting procedures than any other Alpharetta practice. In fact, we have done over 11,000 CoolSculpting procedures since we opened in 2014. Experience matters when it comes to your results.
Kathy King leads our team and was formerly a CoolSculpting trainer. She does CoolSculpting all day every day!
WHAT MAKES THIS COMBINATION SO SPECIAL?
Combining two technologies that are powerhouse fat reduction procedures allows us to treat more people, more areas and get even more fat reduction FASTER!! 
When treating the legs, using both TruSculpt iD and CoolScultping gives much better options to treat every area that concerns you. Women have different issues that concern them on their legs including the overall size of thighs, loose skin and the appearance of cellulite. Every set of legs is different.
By using two unique procedures that are proven to reduce fat truSculpt iD and CoolSculpting as our Fire and Ice 2.0, every part of the thighs can now be treated. A custom treatment plan for your legs is created based on the areas that are most suitable for treatment with either truSculpt or CoolSculpting. There are some areas we can not treat with CoolSculpting on the legs that truSculpt iD can reach like the front of the thighs. This results in the best outcomes rather than just relying on one technology especially when you are trying to accomplish several improvements.
WHAT CAN YOU EXPECT IF YOU ARE A FIRE AND ICE CANDIDATE?
WHAT'S SO DIFFERENT ABOUT FIRE & ICE 2.0?
Until now, Full Thigh Circumferential Reduction and Smoothing the appearance of cellulite are issues our current technology of CoolSculpting and other RF treatments were challenged to fully treat. CoolSculpting is intended to treat specific pockets of fat like the inner and outer thighs; tops and sides of the knees and the banana roll under the butt. CoolSculpting does a fantastic job reducing fat in these targeted areas. It's the rest of the thigh that many women have asked us to treat and reduce that CoolSculpting just isn't the right procedure to perform to get a great result. To treat around the thighs, only very few women were actually candidates for this with CoolSculpting. For the few women with a thicker fat layer around the thighs, we saw some great results with CoolSculpting around the whole thigh.
There were limits with this treatment. The main one is that not every person that wanted this treatment was a good candidate. The next was that the CoolSmooth Pro applicators that we use on these flat areas of fat require 75 minutes of treatment time for 2 spots (dual sculpting). To fully treat the entire thighs, this could take 6 hours or more.
With truSculpt iD, the applicators are smaller but run in a sequence of 6 during a single 15 minute treatment time. Treating the entire thighs takes between 2 – 3 hours depending on the size of the thighs. Because truSculpt is RF energy it also tightens skin slightly in the areas treated. 
TruSculpt iD allows you to treat your entire thighs in a single procedure in less than a half day. Full results from this treatment happen in 3 months time. At that point you would be assessed for any additional treatment you would need to get the full results you are looking to achieve. How great is that?
Some women have cellulite which also has a component of the fibrous septae (bands connecting the skin to the muscle underneath) creating divits by pulling down on the skin. This part of cellulite is not treated by reducing the fat or tightening the skin, but can improve some with fat reduction around this area. Our trained Aesthetic expert providers can determine which procedure or combination of procedures would be right for you to achieve the results you want on your legs.
Being able to treat the entire thigh is one of the most common requests for treatment at Sculpted Contours Luxury Medical Aesthetics. Until truSculpt iD, we just didn't have the best solution to get the results women wanted to see. 
A customized protocol might be CoolSculpting on the inner & outer thighs along with truSculpt iD on the front & back of legs.
See if you are a candidate for a customized Fire and Ice protocol. We can treat the legs, the abdomen, flanks and arms with this protocol.
When challenging skin laxity and uneven cellulite on your abdomen, arms, or legs are keeping you from looking your best, we can add the latest technology to refine the fat, tighten the skin, increase collagen, reduce crepiness and tighten with MORPHEUS 8 RF Microneedling for the body.  With treatment depths down to 7.0 mm this powerful but comfortable treatment can produce results on the body that can in some cases be similar to a surgical result of skin tightening.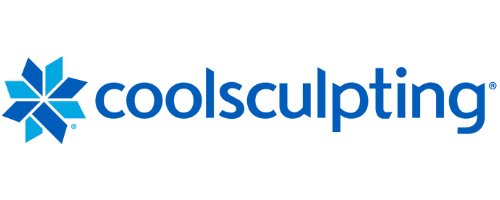 IF YOU HAVE AREAS OF STUBBORN FAT ON YOUR LEGS, FLANKS, ABDOMEN OR ARMS ALONG WITH LOOSE SKIN; FIRE & ICE 2.0 MIGHT BE A GREAT PROCEDURE FOR YOU.
TRUST YOUR RESULTS TO THE EXPERTS!

CALL TO SCHEDULE YOUR CONSULTATION TODAY 404.872.8578