Treat Dark Spots on Face, chest, hands and body WITH LUMECCA IPL IN ALPHARETTA, GA
Discover a superior solution to improve brown spots from sun exposure, age spots, redness on cheeks (rosacea), and small red blood vessels on cheeks or nose.  Dark spots on your face, neck, chest and hands show your age or make you look older than you are (or feel)!  Reducing those spots shows clearer skin without dark irregularities making you appear years younger.  
Most of the brown spots are from prolonged years of sun exposure that later in life is now appearing on the surface.  Small red blood vessels on the cheeks and sides of the nose appear later in life as well.  These are all "signs of aging" that can be managed or completely reversed with a simple procedure series.  
The solution is IPL (intense pulsed light) treatment.  The system we have is Lumecca which is one of the most powerful IPL systems that has specific targeting for brown and red colors so the energy can be set higher without concern for surrounding skin.  Lumecca is a powerful treatment which targets skin imperfections such as age spots and visible veins, to help create a more even, clear surface of skin whether it's on the face or elsewhere on the body.
Lumecca is the most powerful intense pulsed light (IPL) to treat pigmented and vascular lesions. After just one use, many patients notice significant improvements in the complexion and clarity of the skin. Lumecca operates using photothermolysis, which provides a photofacial through the delivery of a comfortable light treatment targeting deep color and causing it to become a solid and then flake off the surface of the skin over the next 7-14 days.  While some results are visible with just a single procedure, targeting brown pigment and small veins takes a series of treatments to reach the deepest layers.  Typically, 3 sessions are required scheduled once per month.  For more diffuse brown pigment or larger or patches of veins, additional treatments may be needed to get full and long lasting clearance.  
Treating sun spots works well, but remember any future sun damage will cause the same spots to begin to darken again so sun protection is important to maintain your results.  
Lumecca can be used to minimize the appearance of rosacea.  This is not a "cure" but can be part of a regimen that keeps the everyday redness controlled and minimized.  
If you are ready to see clear skin without significant brown spots or small veins, Lumecca IPL can be the solution you are looking for.  Schedule a consultation appointment with one of our expert staff to see if Lumecca IPL is the right treatment for you.  
AREAS WE TREAT WITH LUMECCA
What To Expect With IPL-Lumecca Treatments
You will want to be sure to avoid direct, excessive sun exposure or tanning one month prior to treatment. During your treatment at Sculpted Contours there will be a bright flash of light from the device that feels like a light elastic sensation like a rubber band snap. It is not painful, but you do feel it.  Redness and a slight warming of the skin are normal after treatment and usually subsides within an hour. Over the next 24-48 hours you may see a darkening of pigmented areas of the skin; in the week afterwards the pigmentation will flake off, leading to beautiful clear even tone. After your treatment you may see a blood vessel blanch and disappear or a darker color change in the vessel. This will go away in a few days. It's normal.
After the first session you will notice a nice change in the appearance and coloration of the skin. Multiple sessions provide even better results. Your treatment protocol depends on the severity of skin damage, skin type, type of treatment (vascular vs sun damage) and energy settings allowed for your skin type. Sun damage and skin complexion results can be seen a few weeks after the first session. The skin will continue to look younger and more brilliant over time with most visible results after 2 weeks. When treating small blood vessels, you can expect results in up to 2 weeks.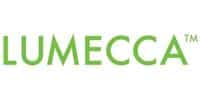 TRUST YOUR RESULTS TO THE EXPERTS!

CALL TO SCHEDULE YOUR CONSULTATION TODAY 404.872.8578