Non-Surgical Fat REduction procedures That REally work: Sculpt your Body without surgery
WE all want a trim and toned physique, both men and women are exploring alternatives to invasive surgical procedures like liposuction and a tummy tuck. Non-surgical fat reduction procedures have emerged as a popular choice for those seeking to eliminate stubborn pockets of fat without going under the knife. With advancements in technology, these procedures offer a safe, effective, and convenient way to sculpt your body without the risks and downtime associated with traditional surgery. We will explore the non-surgical fat reduction procedures and what choices you have available.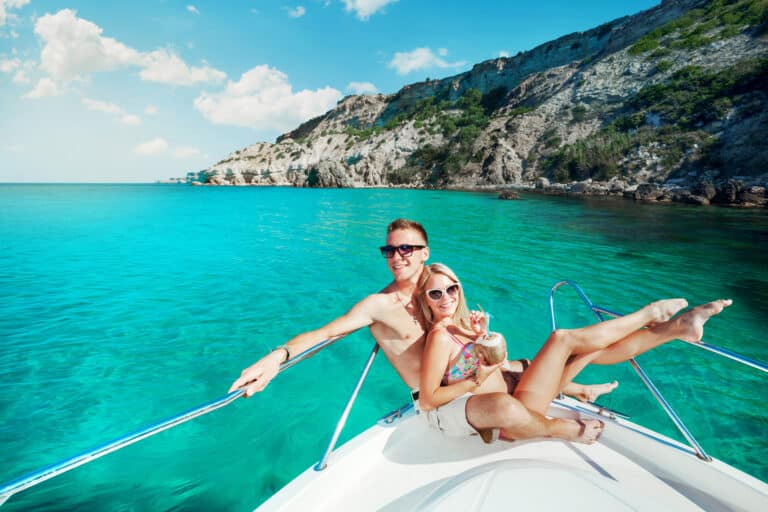 What is non-Surgical Fat Reduction?
Non-surgical fat reduction refers to a range of treatments that target and eliminate fat cells without the need for surgical intervention. These procedures use various mechanisms, such as cooling, heating, or ultrasound, to disrupt and destroy fat cells, which are then naturally eliminated by the body over time. Unlike invasive procedures like liposuction, non-invasive treatments offer minimal discomfort, require no anesthesia, and involve little to no recovery period.
WHAT ARE THE MOST EFFECTIVE NON-SURGICAL FAT REDUCTION PROCEDURES?
CoolSculpting (Cryolipolysis)
CoolSculpting utilizes controlled cooling to freeze and destroy fat cells. The targeted fat cells crystallize and are gradually eliminated by the body's natural metabolic processes. This FDA-approved procedure is commonly used to treat areas such as the abdomen, thighs, love handles, arms, bra line and double chin. Other areas of the body can be treated as well. Sculpted Contours has performed over 12,000 CoolSculpting treatments since we opened in 2014. The procedure is comfortable and very effective at reducing pockets of fat almost anywhere on your body.
RadioFrequency (RF) Fat Reduction Procedures
RF treatments deliver energy into the deeper layers of the skin, heating and disrupting fat cells. This process stimulates collagen production, leading to skin tightening and an overall reduction in fat volume. RF treatments are often used for body contouring, cellulite reduction, and skin tightening. TruSculpt iD is the device we have at Sculpted Contours because it's powerful, effective, and gives great results with a simple single procedure approximately 25% of the fat layer thickness is reduced.
High-Intensity Focused Ultrasound (HIFU)
HIFU technology utilizes focused ultrasound energy to heat and destroy fat cells in targeted areas. This non-invasive procedure is effective for reducing fat deposits on the abdomen, flanks, thighs, and arms, while also tightening the skin. This procedure is very uncomfortable and over the years the results published have varied. This is not a procedure we offer at Sculpted Contours because we look for technology that delivers consistent noticeable results without significant discomfort for you.
Laser lipolysis involves the use of laser energy to liquefy fat cells, which are then removed through the body's natural processes. This treatment is frequently used for body sculpting and can be combined with other procedures for optimal results. There are several devices available that use laser energy to reduce fat. The most well known is SculptSure, which was later renamed WarmSculpting in an attempt to mimic the recognized leader, CoolSculpting. As stated above the laser liquifies the fat, which is removed from the body, but this is not a full permanent result. Most of the fat cells drain their stored fat but are left fully intact to just store more fat later on. The temporary and disappointing results from this procedure is the reason we do not have this at Sculpted Contours. Only the best for you!!
Non-Invasive Fat Reduction Vs. Surgery
Non-invasive fat reduction procedures offer several benefits over surgical alternatives. They do not require incisions, anesthesia, or downtime, allowing individuals to resume their daily activities immediately after treatment. These procedures typically involve minimal discomfort, with most people experiencing only mild sensations during the sessions and minimal discomfort afterwards.
While non-invasive procedures are generally safe, it's important to consult with a qualified practitioner to ensure they are suitable for you. Results may vary, and multiple sessions might be needed to achieve the desired outcome. It's also important to maintain a healthy lifestyle, including regular exercise and a balanced diet, to optimize and maintain the results long term.
What Should you Consider In Choosing the Right Provider?
To ensure the best possible outcome, it is crucial to choose a reputable and experienced provider for your non-invasive fat reduction procedure. Look for practitioners who are certified, have a track record of successful treatments, and offer a personalized approach to address your specific concerns. Reading reviews and testimonials from previous clients can also provide valuable insights into the provider's expertise and the overall satisfaction of people they have treated. This is not a one size fits all procedure. It's permanent fat reduction and your body shape can be altered. You want someone experienced to perform your procedure to get the best results.
Non-invasive fat reduction procedures have revolutionized the way we approach body contouring and fat elimination. With their ability to effectively target and reduce localized fat deposits without surgery, these procedures offer a convenient and safe option for individuals looking to achieve their desired body shape. While results may vary, and a commitment to a healthy lifestyle is necessary for long-term success, non-invasive fat reduction treatments provide an exciting alternative to invasive surgical procedures.
If you are considering non-invasive fat reduction, you've found the right place. Sculpted Contours has dedicated our expertise into being a top level, advanced protocol treatment center for the non-invasive fat reduction procedures we offer. Call us today and take the first step towards sculpting your body without surgery.
To learn more about CoolSculpting and how it can help you reduce fat without surgery, schedule your personal consultation with Sculpted Contours expert CoolSculpting team today. Call our office at 404-872-8758 or fill out the form below to Request a Consultation Appointment and one of our staff will reach out to you.
TRUST YOUR RESULTS TO THE EXPERTS!

CALL TO SCHEDULE YOUR CONSULTATION TODAY 404.872.8578