How to Lose Belly Fat: CoolSculpting Abdomen for Men and Women in Alpharetta, Ga
It's the battle of the bulge and you can win it!
Losing belly fat is the #1 reason most people get CoolSculpting. Both men and women struggle with wanting flatter abs without unwanted fat. Whether it's just a little lower belly pooch you've got or even a full-on muffin top, no need to worry, CoolSculpting and Sculpted Contours Luxury Medical Aesthetics are EXPERTS at reducing belly fat.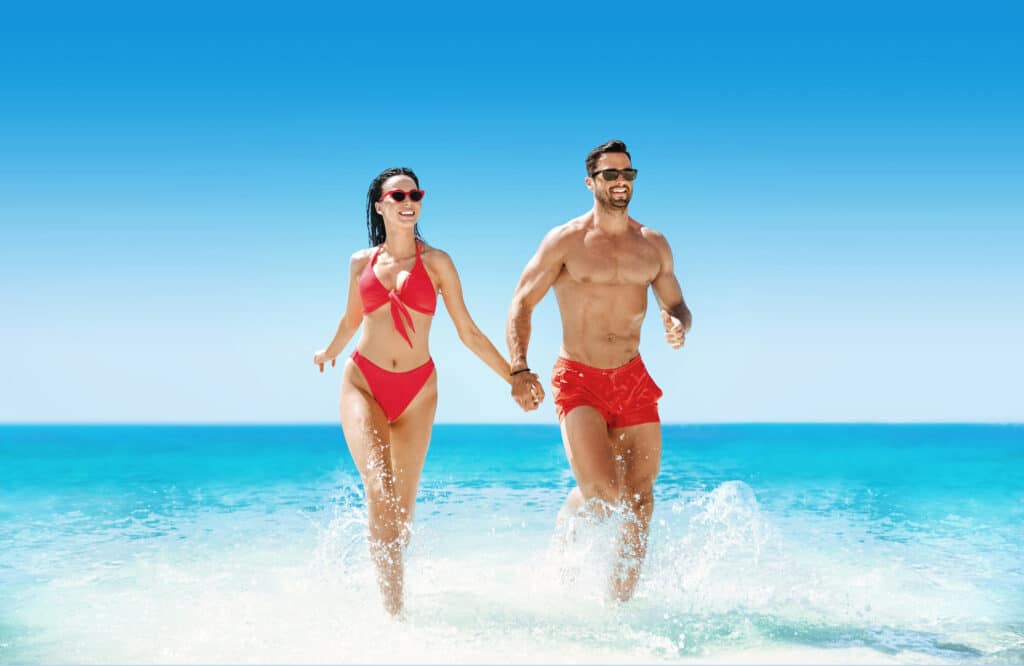 What is CoolSculpting and How Does it work on Belly Fat?
CoolSculpting is a non-surgical procedure that permanently eliminates fat cells from your body by freezing them until they die. Once those fat cells die, your body naturally eliminates them over the next 3 months taking all the stored fat out along with them. Once those fat cells are gone, your body never replaces them, so they are gone for good!
CoolSculpting targets belly fat just like any other areas of subcutaneous fat on the body. The specialized CoolSculpting applicators are designed to fit on the abdomen and freeze those fat cells. There are several sizes of CoolSculpting treatment applicators that can be used on the abdomen. You'll want an expert CoolSculpting provider like Sculpted Contours Luxury Medical Aesthetics to perform your treatment to get the best results that are contoured to your stomach size and shape. Choosing the right combination of treatment applicators and placing them precisely on the areas of your belly fat you want to reduce is what gets the best results. This isn't always accomplished by a new or inexperienced CoolSculpting center.
CoolSculpting treatment times range from 35 minutes to 75 minutes depending on which treatment applicator best fits your abdomen. If you are treating several areas, each treatment is performed one after another until all areas are completed in just a single visit to our luxury Alpharetta MedSpa.
Is CoolSculpting Effective on Belly Fat?
YES!! Absolutely CoolSculpting reduces belly fat and can get you flatter abs in just a few months' time. It takes 3 months to see your final CoolSculpting Abdomen Results, so plan ahead to be ready for swimsuit season or any big event. Most people need two treatments on their abdomen to get those final flat sculpted abs look they really want. Your second treatment is completed 1 to 3 months after the first one, depending on a few factors including your schedule. But treating early in spring still gets you full results in the summer.
Does CoolSculpting work for men and women?
Cool Sculpting results in men and women are the same. We all have fat cells and for those of us that have stubborn belly fat to get rid of, CoolSculpting is the most effective non-surgical procedure available. It's a simple, comfortable procedure that takes 35 minutes per area treated. Men and women come to Sculpted Contours for our advanced level treatment plans developed over the last 9 years and over 11,000 CoolSculpting procedures we've performed. Our experience is what gets you the best results. Men and women will have different treatment plans to customize it to your body size and shape. Which is why you only want an expert CoolSculpting center performing your procedure.
How much fat or weight can you lose with CoolSculpting on your Stomach?
There is typically no weight loss with CoolSculpting. It's a targeted fat reduction procedure and fat doesn't weigh that much based on it's volume. So even one pound of fat loss on the abdomen produces significant results in the size and shape of your stomach after CoolSculpting.
Your Before & After CoolSculpting Results on your Abdomen will show the difference and you'll see it in the mirror for yourself. Not everyone is a candidate for CoolSculpting on the Abdomen but with our Advanced Body Contouring Protocols and Treatment Plans we can provide the best CoolSculpting results for most every person.
Is CoolSculpting of the Abdomen Painful?
During the CoolSculpting procedure the area you are treating is gently pulled into an applicator cup by air suction and held there until the procedure ends. This gentle pulling is not uncomfortable at all. Once the cold starts, you'll feel the treatment area begin to cool and then get so cold it stings. This stinging sensation lasts for about 6 to 8 minutes and then your skin goes numb, and you feel nothing more for the remainder of the treatment.
After the procedure, you'll see some mild to moderate swelling of the treatment area that lasts for 3 to 10 days with some discomfort that feels like a deep bruise only if you press down on the area or wear tight clothing. Bruising is rare, but the sensation feels like the area is bruised if you press down. This also only lasts a few days after your procedure but should not limit you from returning to work, a regular social schedule, and even back to the gym for a normal workout.
How long do CoolSculpting belly fat results last?
Your CoolSculpting flat stomach should stay that way for a long time as long as you do your part. What do you need to do after CoolSculpting? Maintain a healthy diet and exercise routine so you don't gain weight. Not all the fat cells in the treated areas of your abdomen are eliminated with CoolSculpting. Each treatment on average reduces approximately 25% of the thickness of the fat layer. Additional treatments provide even more results. Once those fat cells are eliminated, they do not come back and leave fewer places for fat to be stored in the abdomen. But if you gain a significant amount of weight, the other fat cells will enlarge as they store more fat, and you could see the results from your CoolSculpting treatment disappear. Most people, without weight gain, they are happy with their CoolSculpting results for years after.
How much does CoolSculpting on the abdomen cost?
CoolSculpting cost for the abdomen will vary depending on your treatment plan. Each person's body is different and so is the plan for which size applicator and how many of those will be needed to get a full contoured treatment. It also depends on how thick the fat layer is when you start as to whether you need just one treatment or more than one to get that final result you want to see on your abdomen.
To treat both the upper and lower abdomen, the average price for a single treatment at Sculpted Contours is around $2400. Second treatments of the same area are discounted up to 30% off PLUS you can get Allē rewards that can reduce the price you pay even more. If you are only treating the lower abdomen, that starting price for the first treatment is around $1200. We also run promotions and specials on CoolSculpting treatments so be sure to check out our Specials & Promotions page and sign up for our newsletter, so you'll get notified of any future promotions you don't want to miss!
To learn more about CoolSculpting and how it can help you reduce belly fat, schedule your personal consultation with Sculpted Contours expert CoolSculpting team today. Call our office at 404-872-8758 or fill out the form below to Request a Consultation Appointment and one of our staff will reach out to you.
TRUST YOUR RESULTS TO THE EXPERTS!

CALL TO SCHEDULE YOUR CONSULTATION TODAY 404.872.8578