The ABC Protocol 
Your Customized Treatment Plan
Sculpted Contours Luxury Medical Aesthetics is Atlanta's Premiere Advanced Body Contouring Specialty Center. Our focus is to create a customized treatment plan for each individual based on our advanced level treatment protocols with as many modalities as needed to achieve YOUR desired results.  Combining more than one technology into your treatment plan allows us to provide a comprehensive treatment addressing every area of concern.
Body Contouring Fat Reduction
Body Sculpting Muscle Toning & Building
Body Skin Tightening
  We opened our doors in 2014 to become Atlanta's top center for non-invasive body sculpting procedures.   We offer only the most advanced, FDA cleared, & proven technology to ensure your results are everything you dream of.  Not everyone needs more than one technology or treatment, but having every option allows us to customize a treatment plan to fit each person without sacrificing results or turning someone away because WE don't have what YOU need. 
If you are interested in seeing real, lasting results and want to see what an advanced level treatment plan would look like on your body then you've found the right place.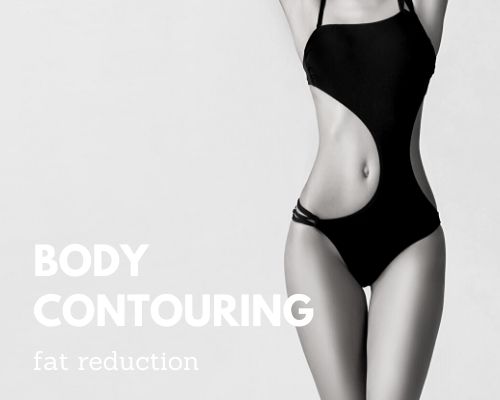 Utilizing the power of CoolSculpting and TruSculpt iD for non-invasive fat reduction allows us to slim down areas of stubborn fat almost anywhere on your body and on almost every person.  These two powerhouse fat reduction procedures safely and effectively eliminate fat without surgery or downtime in a short procedure.  A single procedure produces approximately a 20% reduction in the thickness of the fat layer in the area treated.  
As one of the highest volume CoolSculpting Centers in the United States, or expertise is unmatched in Atlanta, Ga.  As the highest volume TruSculpt iD practice in Atlanta, we can truly sculpt and define your body with advanced level protocols and treatment plans.  When you are ready for the BEST treatment and the BEST results in non-invasive fat reduction, look no further than Sculpted Contours Luxury Medical Aesthetics.  
    Learn More>>>>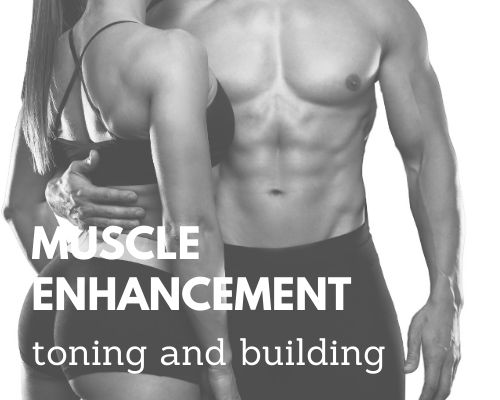 Body Contouring includes building muscle too.  Whether you are already slim and trim and want more muscle definition or need some fat reduction too, the most advanced muscle sculpting system TruSculpt Flex can get you toned and defined.  
Combined with Fat Reduction Procedures, this POWER HOUSE muscle building procedure gets your body burning more fat as it builds and tones muscles.  Using an advanced treatment protocol, the combination of fat reduction and muscle building enhance the results of each procedure.  
TruSculpt FLEX will enhance, define, tone and build muscle all without hours in the gym! TruSculpt FLEX works your muscles in the targeted areas at a level your body cannot achieve on it's own.  You'll notice tighter muscles even after your first treatment.  With TruSculpt FLEX you can treat your Abdomen with Obliques, Butt, Legs and Arms.  This technology allows you to treat two large muscle groups in the same 45 minute treatment saving you both time and money compared to other muscle enhancing procedures available in aesthetic centers.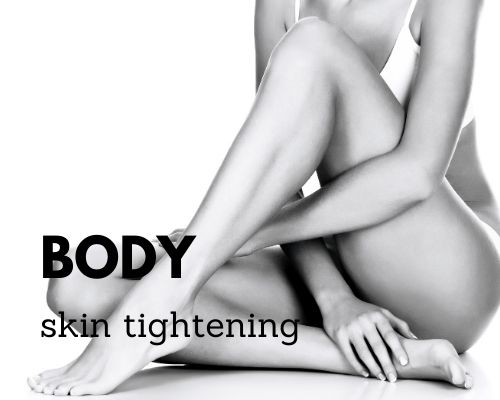 Skin Tightening is an important part of any advanced level treatment protocol for the body.  Tighter skin after fat reduction enhances the results providing a more youthful appearance. Some areas you may think are fat only can be further enhanced with skin tightening. 
As part of an Advanced Body Contouring Treatment Protocol, skin tightening with non-invasive or minimally invasive solutions can reverse the inevitable signs of aging like crepey skin or wrinkling.  After weight loss or pregnancy, skin tightening can provide extra tightening to help pull skin back in again. 
Non-Surgical Skin Tightening for the Body is effective in enhancing procedure results or improving the appearance of the skin almost anywhere on the body.  
Sculpted Contours Luxury Medical Aesthetics expert clinical staff have developed and perfected our Exclusive Advanced Body Contouring Protocols.  With your results in mind, we combine treatments to give exceptional results a single procedure alone may not produce. 
Advanced level treatment plans are part of each procedure.  Even if only one procedure is needed to get you the results, our treatment plans utilize a specific protocol developed to produce the best results and are customized to your body. Our clinical staff are all licensed medical professionals with advanced training and certification in the aesthetic procedures we offer.  
Kathy King leads our team and manages the center.  She is a former CoolSculpting trainer with over 25 years of clinical medical experience.  She has completed training at CoolSculpting University, CoolSculpting University Master's Training and CoolSculpting University MBA Training.  Her experience is unique and provides the highest level of experience and training you can find at any CoolSculpting center.  She trains and leads our team of clinical experts every day to ensure your results are nothing but the BEST.  
Sculpted Contours Luxury Medical Aesthetics achieves exceptional results by utilizing only the most proven non-invasive and minimally invasive procedures along with advanced level treatment protocols that are performed by medical professionals with advanced level training and certification.
A higher level of treatment is available through Advanced Body Contouring Protocols. 
Your next step is a personalized assessment and treatment plan with one of our expert assessment team members. We'll discuss the areas you are interested in treating and determine if our Advanced Body Contouring is right for you to achieve the results you want.
Your treatment plan is customized to you.We don't use the standard "cookie cutter" treatment plans. With over 5 years of experience and over 12,000 customized treatments performed, we create a specialized treatment plan with advanced protocols using different modalities. Our expertise gives you the most natural, sculpted, and refreshed results.
Your body isn't like anyone else. 
Your Advanced Body Contouring Protocol should be just as unique as you are!