What is the Best nonsurgical body Contouring procedure?
You are considering a non-surgical body contouring procedure and want to choose the BEST option (of course). How do you choose the best body contouring procedure? What is body contouring? How much does body contouring cost? Are you a good candidate for non-surgical body contouring? Keep reading and we'll try to answer all your questions.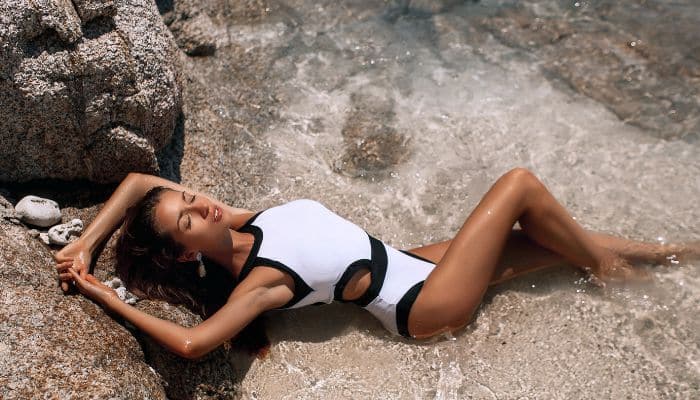 Body contouring is a new generation of surgical liposuction procedures and non-surgical procedures that help you reduce unwanted pockets of fat and eliminate them for good. This gives you a more contoured appearance by treating subcutaneous pockets of fat that make your appearance not what you want it to be.
What NonSurgical Procedures produce the Best Body contouring results?
There are quite a few body contouring procedures to choose from. You could choose surgical liposuction to reduce pockets of fat on your body. Not everyone wants surgery, can afford the downtime or pain associated with a surgical procedure or even the cost of a surgical procedure.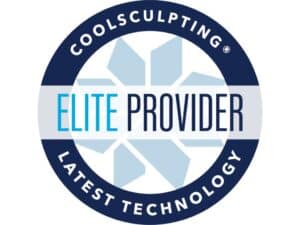 Hands down the #1 nonsurgical body contouring procedure to eliminate fat is CoolSculpting! It's been around now for since 2009 with over 13 million procedures performed worldwide as of early 2023. CoolSculpting eliminates fat pockets almost anywhere on the body safely and effectively. CoolSculpting uses cryolipolysis a patented fat freezing process to cause fat cells in the treated area to naturally die and then your body eliminates them. This results in a thinner fat layer and a more contoured appearance.
Who is a candidate for coolSculpting?
Any adult with subcutaneous pockets of fat they want to reduce can be a candidate for CoolSculpting. CoolSculpting is not a weight loss procedure, it's a fat loss procedure. So it's not for extremely obese people that need a diet program to effectively reduce fat and weight. CoolSculpting is a "helper" for a healthy diet and exercise and lifestyle to target pockets of fat that just don't seem to respond.
What Areas Can be treated with CoolSculpting?
There are 9 areas that are FDA cleared for CoolSculpting treatment. These include the abdomen, love handles or muffin top, upper arms, inner thighs, outer thighs, banana roll (back of thighs), distal thighs (around/above the knees), bra line or upper back and the double chin areas. Literally almost any area of the body with subcutaneous fat can be treated effectively with CoolSculpting.
What Results can you expect from CoolSculpting?
CoolSculpting results reduce the thickness of the subcutaneous fat pocket that was treated by an average 20%-25%, with each procedure. The results vary because people have different thickness of the fat pocket and some fat pockets are harder or dense fat vs. the soft fat. All subcutaneous fat pockets can be treated with CoolSculpting, some just take more times treating than others. Most people will need two treatments of CoolSculpting in each area to see a result that makes them happy! We call it, the "it takes two" effect of CoolSculpting. Two treatments are the difference between "yes, that worked" and "wow, that really made a difference".
Are there other nonsurgical body contouring procedures?
Yes, there are quite a few. At Sculpted Contours Luxury Medical Aesthetics, we offer two non-invasive fat reduction procedures: CoolSculpting and TruSculpt iD. We also offer TruSculpt FLEX a muscle enhancement procedure that can help you boost metabolism for natural fat reduction and build muscle for a more toned appearance. We carefully evaluate options for body contouring procedures to offer in our Alpharetta MedSpa. We look for the most effective procedures that are FDA cleared as safe and effective with the best fat loss procedure results.
Sculpted Contours the BEST PLACE for nonsurgical body contouring
Do your research, check out our reviews, read our website, check out social media. You'll see our Alpharetta MedSpa clients are raving about the experience they have here with our expert staff and the body contouring results they get from their procedures. So what's next? Schedule your own personal consultation appointment with Sculpted Contours to determine if nonsurgical body contouring is right for you and which body contouring procedure would give you the best results. We'll do the rest!
Schedule YOur consultation appointment
Fill out the consultation request form at the bottom of this page or call our  office today to schedule your personal consultation appointment with our expert body contouring team!  
TRUST YOUR RESULTS TO THE EXPERTS!

CALL TO SCHEDULE YOUR CONSULTATION TODAY 404.872.8578