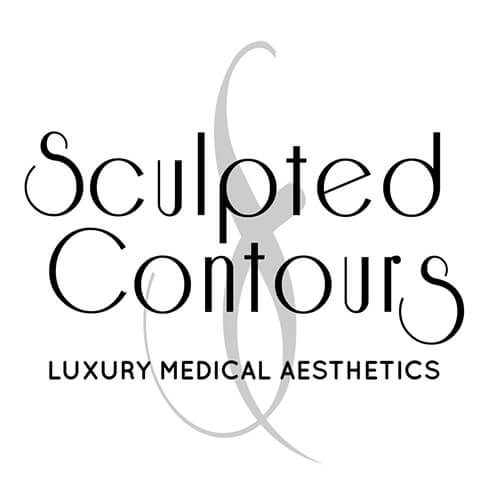 Experienced "Ultherapy University" Trained Staff Performing Procedures
Over 8 years clinical experience performing Ultherapy
Advanced Treatment Protocols Including High Density Technique For BEST Results
Luxury Private Suites | HDTV | Lunch or Snacks
Best of City Awards 2015, 2016, 2017, 2018, 2019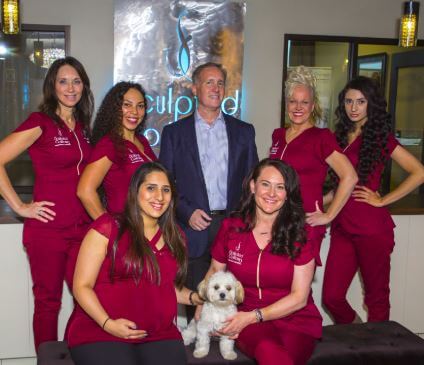 ULTHERAPY SKIN TIGHTENING
Ultherapy uses focused ultrasound to stimulate collagen deep within the skin, with no downtime required. The result? Tighter, better-fitting skin, from the brow to the chest!  Say good-bye to sagging skin. Natural Results. Non-invasive. No downtime.
Ultherapy is FDA-cleared to lift and tighten skin by using the energy of Ultrasound to stimulate new collagen formation in the deep structural support layers of the skin.
This natural and noticeable UPLIFT from a single Ultherapy treatment requires no downtime on your part after the procedure. You'll leave Sculpted Contours with a slight redness to your skin that disappears within a couple of hours. Over the next 3 to 4 months, you will see your skin lifting and skin tightening.  Continued improvement in skin laxity continues in some patients up to 6 months after a single procedure.
Ultherapy does not produce the same results as a face lift surgical procedure does. However, it's a great alternative to plastic surgery if you just aren't ready for surgery or don't want surgery on your face. This non-surgical face lift creates natural results as your body's own collagen is being replaced with new collagen to lift, tighten and firm the skin layers.
DOES ULTHERAPY WORK?
Ultherapy is a procedure to reverse the effects of aging, gravity and sagging skin. Ultherapy can also be used to tighten and firm skin and create new, more elastic collagen in areas that are just beginning to show the signs of aging and skin laxity.  Whether you are already seeing significant signs of aging like deep wrinkles and crepey skin on your face, neck and chest or are just beginning to notice some skin laxity and fine lines, Ultherapy results are noticeable in 3 to 6 months.  For those with more skin laxity and visible aging, the results can even be more dramatic.
IS ULTHERAPY PAINFUL?
This completely non-invasive procedure is comfortable for most patients. Comfort levels vary from person to person and at Sculpted Contours we work with you during your Ultherapy procedure to make sure we address your needs and make you as comfortable as possible. The sensations you do feel are just as the ultrasound energy is deposited into the tissue below the skin surface. Once the procedure is over, patients leave comfortable and excited about the Ultherapy results they will soon see from their Ultherapy Skin Lifting treatment.
IS ULTHERAPY FOR WOMEN AND MEN?
Ultherapy can tighten and UPLIFT skin in both women and men. With no downtime and a single non-invasive procedure, Ultherapy at Sculpted Contours can fit into any busy lifestyle. Since the results build gradually over 3 to 4 months, no one has to know you've had anything done. Overtime, your skin will look refreshed, rejuvenated and just seem to "fit" better.  Ultherapy is truly the best facial rejuvenation treatment.
WHAT CAN OF RESULTS CAN I EXPECT FROM ULTHERAPY?

Sculpted Contours is the #1 CoolSculpting Practice in Atlanta and the State of Georgia based on Volume of procedures.  We have a former CoolSculpting Trainor leading our team of experts.  We are committed to helping you achieve the best CoolSculpting results. We also have everyday low pricing.  We also have a luxury center and pamper you while you get your CoolSculpting.  Why would you go anywhere else?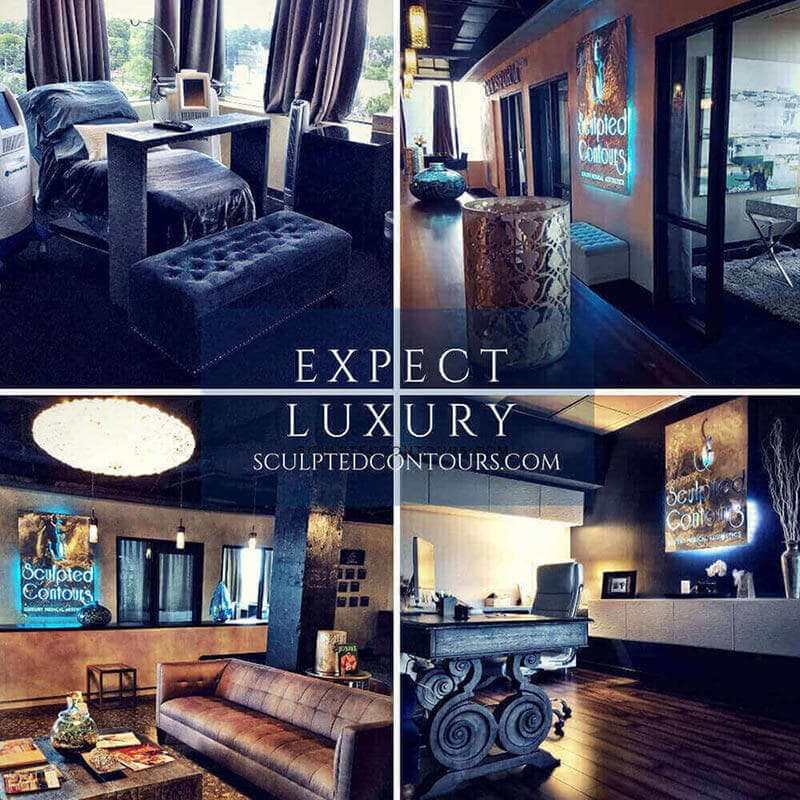 There is no downtime with Ultherapy. You can come in during the day and head straight back to work or even out for the evening.There are no needles or incisions, no bleeding, no scar.The whole procedure happens with high intensity focused ultrasound, which passes into the skin and then focuses down to a pinpoint to create a deep thermal injury right where the collagen resides.This deep thermal injury heals over the next few weeks and new collagen forms.Looking in the mirror or when others see you right after the procedure, no one will know you've had anything done. Within a few months though, everyone will know you've done something.
The best part about Ultherapy is you always look like yourself…just a younger, fresher version of yourself.Ultherapy lifts your skin and rebuilds more youthful dense collagen within the skin layers.A more lifted appearance is still a natural appearance.If you prefer your privacy and don't have time to take off work or to be out of sight, then Ultherapy is the right procedure for you.