LUXURY BODY AND FACIAL SCULPTING CENTER
Everything we do is guided by three pillars to ensure your complete satisfaction. It's these three pillars that set Sculpted Contours apart from the others and why we believe you should stop, consider, and select Sculpted Contours Luxury Medical Aesthetics for your Body Sculpting and Facial Rejuvenation Destination.
LUXURY
EXPERIENCE
RESULTS
LUXURY
When you walk thru the doors you will realize there is something special about us. Our vision of creating a Luxury Body Sculpting and Facial Rejuvenation Center with an upscale spa-like environment wasn't an accident.  It's the reason we opened the doors in the first place. Until we opened in Atlanta, there was not another center where the client experience came first. One of the things we hear over and over from our clients is how much they love to be pampered. And, we strive to exceed expectations. We offer large treatment suites with tree line views of Buckhead, comfortable beds, HDTV, Wi-Fi, spa meals and many extra touches to round out YOUR Luxury experience.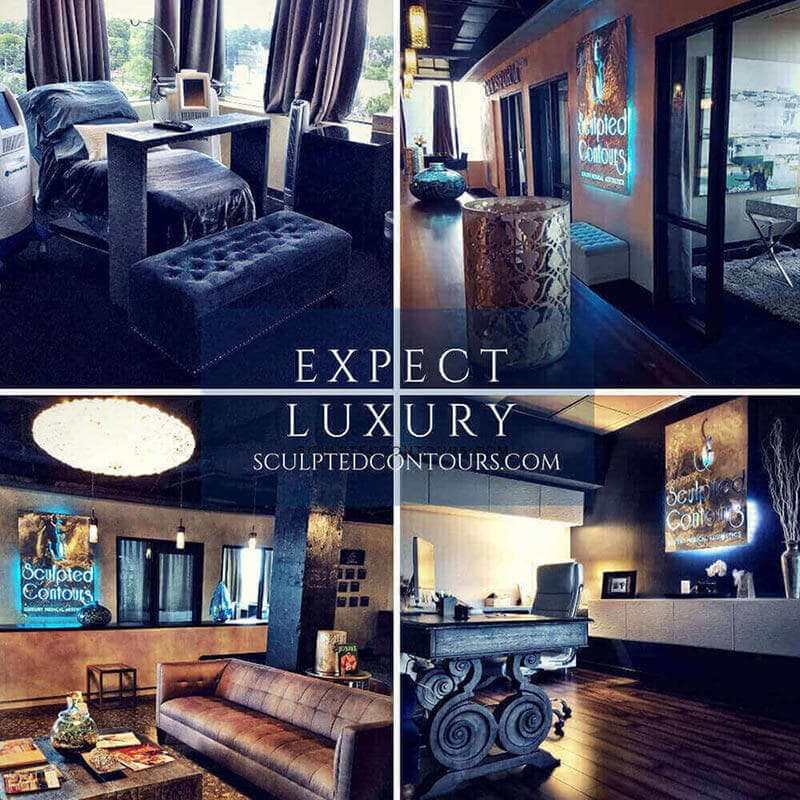 EXPERIENCE
Trust is a key component of the decision making process when deciding where to have your body sculpting or facial rejuvenation procedures. Sculpted Contours is proud to be the ONLY CoolSculpting Center in Atlanta with a former CoolSculpting Trainer on staff, Kathy King. There is no other CoolSculpting treatment center in Atlanta, GA where the entire staff gets the level of training provided by Kathy each and every day.  Rest assured everyone on the Sculpted Contours team is an expert at what they do.  We've made sure of that!  Not just for CoolSculpting; but for all of our procedures. We bring trainers in constantly to learn everything about new protocols for the various procedures and products we offer.  All of this means you can trust the experts at Sculpted Contours.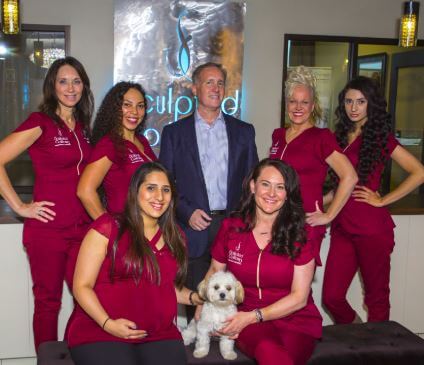 It's not about the procedure. It's about the results. Isn't that what you really want?
Kathy King – Owner/Managing Director
RESULTS
Undeniable Results are the end game. That's why our clients keep coming back for more and telling their friends and family about us. Our procedures work. We have chosen the leading cutting edge non-invasive technologies that are safe, FDA cleared and most importantly they are proven with millions of procedures conducted worldwide! Top this with our level of expertise and what YOU get is a great RESULT.  We even give you a Contour Commitment.   We work with YOU to understand what your desired outcome is and create a plan together to achieve it.  If we don't get the result after executing our plan, then we are not done.  That is what our Contour Commitment is all about.
We know you have many choices in Atlanta and throughout the Southeast.  That's why it's our goal to offer something better; an experience and expertise you can't get in most practices.  If you want the best experience, access to top industry experts and incredible results that are guaranteed…..then Sculpted Contours Luxury Medical Aesthetics is for you.

#1 Volume CoolSculpting Georgia Practice 2015-2021
Highest Level Diamond Practice Designation Multiple Quarters
Over 10,000 CoolSculpting Procedures Performed
Former CoolSculpting Trainer Leading Our Team
CoolSculpting Certified Practice
CoolSculpting University Training
CoolSculpting MASTER'S Level Training
4 CoolSculpting Machines | Faster CoolSculpting
Luxury Private Suites | HDTV | Lunch or Snacks
Voted Best of the City 2015, 2016, 2017, 2018, 2019, and 2021

We have the experience to get you the best results.  Experience matters!